Artist Statement
"Nature has always been a source of inspiration and the focus of enquiry throughout my whole practice"
As an ecological artist my work explores interconnections between humans and our natural environment. I apply an interdisciplinary approach to my practice and have a particular interest in cross-disciplinary processes, which provide research for sustainable socio-environmental systems. I consider concepts of presence and perception as fundamental to the redevelopment of our connectivity with nature, and believe that active participation and action research is key to building strong human-nature interconnections: fundamentally reconnecting humanity to the nature world.
I am interested in whole system development and believe in creating an alternative space for dialogue, knowledge share, and peer-to-peer learning. Though action-based research I provide a platform for environmental and social exchange through a combination of art, ecology and mindful meanders. Central to this philosophy is experience-based Learning, as it offers the potential to deepen our connections, develop commitment, and establish lasting behavioural change.
My core focus is to building strong interconnected relationships between humans and their environment. To this end I look to develop new ways of engaging sustainably with the natural world, beneficial to humans and the biosphere as a whole. Looking to unravel questions around people, place and identity my work often manifests as nature inspired events and happenings.
---
"Discover a new way of being in the world – enliven the senses,
breathe deeply, tread softly and in connection with the natural world"
---
Artworks
---
Exhibitions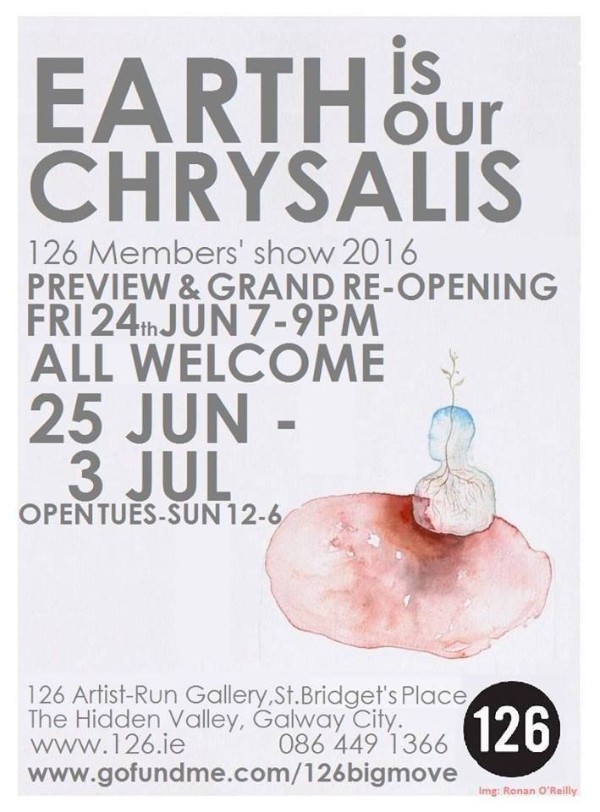 EARTH is our Chrysalis
"It may be hard for an egg to turn into a bird: it would be a jolly sight harder for it to learn to fly while remaining an egg. We are like eggs at present. And you cannot go on indefinitely being just an ordinary, decent egg. We must be hatched or go bad." ~ C. S. Lewis
Change presents us with both a challenge and an opportunity. In the impossibility of maintaining stasis, we are faced with the task of imagining our future within the formative horizons of our present and our past.
Exhibition: 25 June – 3 July 2016
Impressions Book Art
Impressions is Ireland's longest running open-submission print exhibition. This year, Impressions hosts its first art book exhibition and showcase of experimental and innovative artists' books. It is part of the wider visual arts programme of the Galway International Arts Festival
Exhibition: 11 – 26 July 2016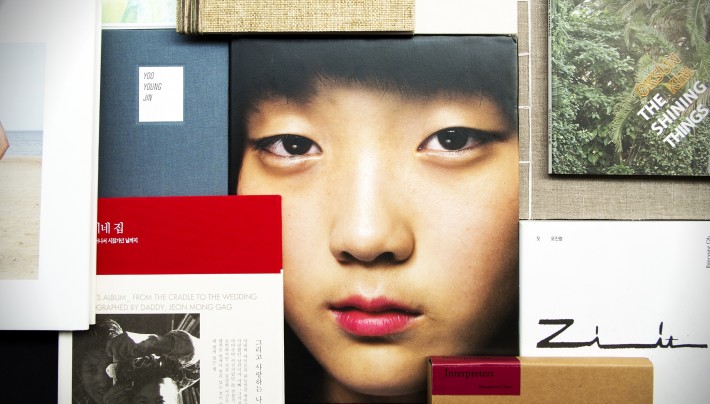 PhotoIreland South Korean Photobooks : Visual Response
PhotoIreland presents at the Burren College of Art a very unique exhibition of over 35 photobooks from South Korea. Representing a great sample of the prolific contemporary photographic practices in the region, the list includes names like Heinkuhn Oh, Heeseung Chung, Won Seoung Won, and Yoo Young Jin. The exhibition includes visual responses to the Korean Photobooks by BCA students, created during a MasterClass with visiting photographer, Andrew Miksys.
Exhibition: 9 October – 7 November 2015

Mean Time Between Failures
A group exhibition of by Commonplace Studio artists Joanne Boyle, Diana Caramaschi, Niamh Davis, Ashleigh Downey, Ida Mitrani, Eoin Moylan, Sally Timmons, Chanelle Walshe.
The term Mean Time Between Failures is defined as – the predicted elapsed time between inherent failures of a system during operation – Mean Time Between Failures applies itself to the life span of hardware parts within a mechanical or digital system. For this exhibition we are assuming a model whereby the failed system is attempting to be part of a renewal process. The various artworks in the exhibition  explore the weak links and the effects of both success and failure within the structure of the human system. Assessing how the balance of these two opposing constructs can begin to effect our most basic actions and how it can be repaired into unplanned successes. By doing so, the artists' work opens up possibilities to discover new significance in failure and success.
Exhibition run: 3 – 17 November 2012
ELEMENTALS Birds
It was an honour to be one of the artists involved in this unique collaboration. ELEMENTALS Birds, organised by artists Inga and Andy Hamilton, was a very special experiment to see if artists, printmakers, and craftspeople can physically embody feelings of peace, harmony, and goodwill in their artwork and tangibly affect the environment in which it is shown. By definition, elementals traditionally are thoughts that once created become attached to their creator and are fed by further thoughts and actions. They're often referred to as an air of positivity or negativity; confidence or lack thereof; peace or disharmony.
A touring exhibition of over 50 International and Northern Irish artists. This exhibition, part art installation, part social experiment, was first shown in 2011 at The Richard F. Brush Gallery, Canton, New York, and then travelled in 2012 to the R-Space, Lisburn, Northern Ireland.